Algae burger chorella with leek-curry puree and apple
Ingredients for a dish for 1 person
Makes this dish simple for several people by increasing the ingredients for the number of people.
1 or 2 medium-sized potatoes

½ small leek

¼ apple with red skin (from fridge)

¼ onion

1 algae burger chorella

Salt, curry, black pepper

1 tablespoon cooking fluid potatoes

Olive oil

lemon juice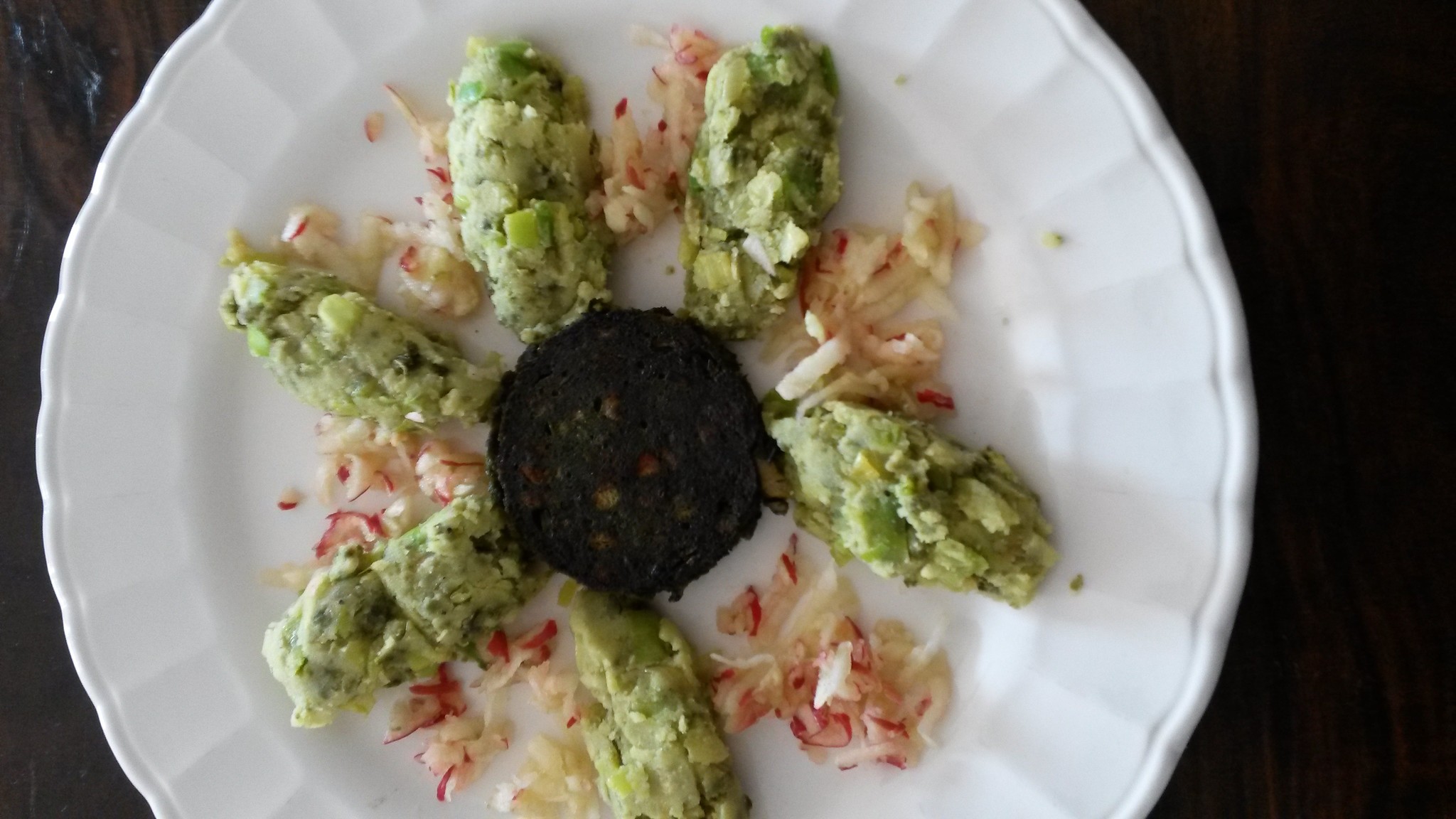 Preparation
Take a glass with a slightly smaller diameter than the burger. Use this to stick out the burger so that you have about a 1-2 cm wide ring. Cut this ring into small pieces.

The small remaining burger will leave you whole to bake later.

Boil the potatoes with salt.

Cut the leek in half and then in very thin half rings. Wash it thoroughly.

Fry onion, add curry and fry for a few minutes, then add the leek with the chopped pieces of burger. Continue to stir until the burger is cooked, but make sure the leek remains crispy. Add pepper and possibly salt to taste.

Drain the cooked potatoes and keep the cooking water. Puree the potatoes.

Mix the leek-burger mixture with the potato. Add as much potato cooking liquid as necessary to make the whole creamy.

Now fry the remaining burger in 1 tablespoon of olive oil for about 4-6 minutes. 1x.

Use two tablespoons to make a kind of half-moon molds from the puree mixture. Place this in a flower shape around the outside of the board. In the middle you put the cooked burger.

Grate the piece of cold apple and mix it with a few drops of lemon juice. Place this between the half-moon puree.